Preferred Prostate Plus
Supports Prostate & Urinary Health
Preferred Prostate Plus contains herbal extracts and essential vitamins & minerals to support healthy prostate and urinary function. You're getting premium grade extracts, made in the U.S.A., at a facility that passes third-party inspection and exceeds industry standards for purity and quality controls.
Take advantage of our multi-bottle packages and save up to $180 plus FREE Shipping to anywhere in the United States.


Choose A Package
$39.99 per bottle
$119.97
($179.97)
Save $60

+ Free Shipping Add To Cart
$34.99 per bottle
$209.95
($359.95)
Save $150

+ Free Shipping Add To Cart
Description
According to the U.S. National Library of Medicine: Half of the men over 50 are experiencing some kind of problem with their prostate health.
If an unhealthy prostate becomes enlarged, it presses on the bladder and chokes off the path of urine flow. That means always feeling like you have to "go" - which can ruin your ability to enjoy normal daily activities.
The constant trips to the bathroom makes it impossible to get a good night's sleep. And sitting through a movie or ballgame becomes a luxury you do not have. It can be embarrassing how many times you need to "take a break".
Depending on the severity of the condition, some men will experience difficulty getting the flow started and the discomfort of not being able to feel completely empty.
The prostate is also important to a man's sexual health. When the prostate isn't healthy, his performance in the bedroom will suffer as well.
But there's good news.
Clinical studies have shown that there are natural ingredients that can be very effective at supporting prostate health.
And that's what goes into our premium prostate support formula Preferred Prostate Plus.
You're getting the highest grade extracts, made in the U.S.A., at a facility that always passes third-party inspection and exceeds industry standards for purity and quality controls.
FAQ
How Many Bottles Should I Order?
Most first-time customers choose the 3-month supply (buy 2, get 1 free) for the incredible savings. Larger orders helps us save on additional processing and fulfillment costs. Savings that we're happy to pass on to you.
Our returning customers prefer the larger 6-month supply because they've already seen results with the formula and like the even bigger savings. This also gives them the convenience from having to reorder so frequently.
What's Makes Preferred Prostate Plus Different?
A product is only as good as the ingredients that go into it. At Triumph Nutritionals, we don't try to lure customers with cheap products. And that's why we don't have to cut corners or use cheap ingredients.
Because our customers are willing to pay a small premium for our products, we can afford to maintain stringent quality standards that some of our low-priced competitors cannot match.
Will It Work For Me?
Everybody is different and results will vary between individuals. However, a high quality supplement like Preferred Prostate Plus can be effective for a lot of users. Especially when used as part of overall healthy lifestyle that includes a proper, nutritious diet and regular exercise.
If it doesn't work for you, that's okay. You're covered by our iron-clad money-back guarantee.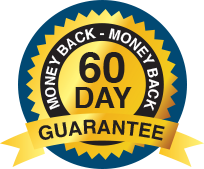 100% Satisfaction Guarantee
If you are not satisfied for any reason, send back the unused portion within 60 days and we'll refund 100% of your purchase price (less S&H). Call customer support at 1-877-801-0183 for return instructions. That phone number is also printed on every bottle for your convenience.

90 capsules
30-day supply
(actual size)
How To Use
Take 3 capsules daily, preferably with meal
Free Shipping
Orders over $50, Within the USA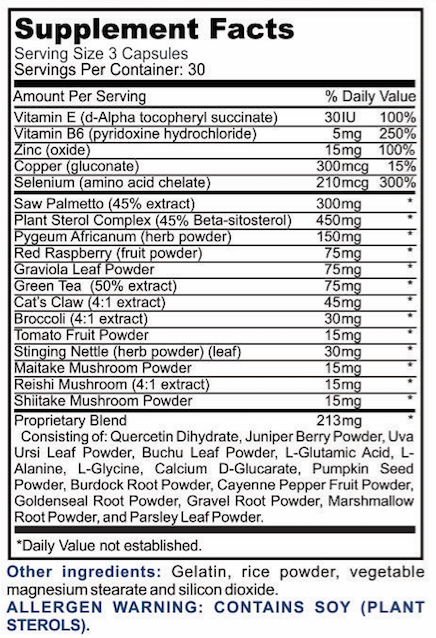 Questions?
Prefer to order by phone?
Call us:
877-801-0183
Mon - Fri 8AM-5PM EST